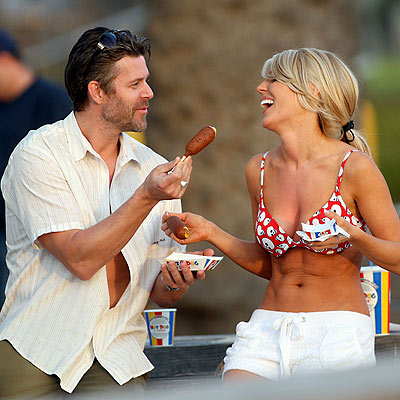 UPDATE 6/6/2011
THIS SCENE WAS CUT FROM THE FINAL EPISODE.  THE EDITORS CHOSE TO HIGHLIGHT THE FIGHT BETWEEN TAMRA BARNEY AND JEANA KEOUGH INSTEAD.
Slade Smiley asked Gretchen Rossi to marry him last night during the filming of the Season 6 Real Housewives of Orange County Finale.
Update:  Slade proposed at Gretchen's parent's home. Who paid for the yellow diamond ring?  Checking….